How do you book a ticket online?
Step 1: Click the "Order tickets" button on the museum website

Step 2: Choose an exhibition or activity for which you want to reserve a ticket.
Step 3: Click on a date and select an available time.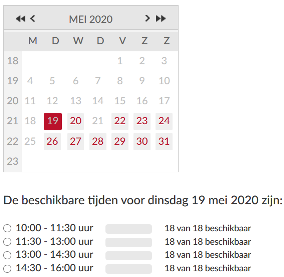 Step 4: Enter the number of tickets per price and add to cart.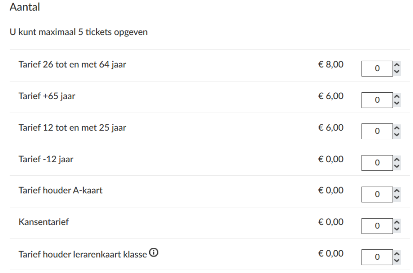 Step 5: Click on "Continue" if you want to complete your order or click on "Continue shopping " if you want to buy another ticket.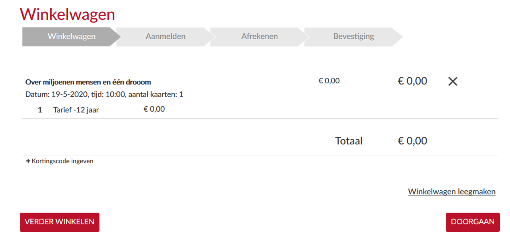 Step 6: Click "Log in" and log in with your username and password.
Do you have an account already? If not, click on "Register" and set up a username and password. Enter your personal details and check "I agree with the terms and conditions". In doing so, the museum follows the guidelines of the Belgian Security Council regarding Contact Tracing.
Step 7: Once you are logged in, click on 'pay online with ingenico', after which you can make your payment.
Step 8: Choose the desired payment method in the second block.
Step 9: If the payment was successful, you will receive the following message.
You can find your tickets afterwards in My Profile. Click on "History and overviews" and go to the section, "E-tickets".