In 2009, the Iraqi-Dutch artist Sadik Kwaish Alfraji received a letter from his young nephew while on a family visit in Baghdad. Ali made his uncle promise that he would only open the letter once he had returned to the Netherlands. The envelope contained a drawing of a boat and one single sentence: "I hope my boat takes me to you". 
The letter inspired Alfraji's personal reflection on the act of "leaving" which materialised in the creation of Ali's Boat, a multimedia installation in which the artist combines Ali's dream of escaping from Baghdad with his own inability to return to the country that he fled twenty years ago.
As a result, the boat becomes a symbol for the imagination, a way of escaping reality, albeit fleetingly. "It doesn't matter where you live or what you have. Everyone tries to escape from something. Ali's boat thus becomes my boat, your boat. Everyone has his own boat."
The central element in the exhibition is an animated film, surrounded by an Iraqi fishing boat, a series of charcoal drawings, videos and Ali's original letter.
"As if my cousin hoped that if the letter was opened at the right time in the right place, it would have the same effect as "Abracadabra" or "Open Sesame" - Sadik Kwaish Alfraji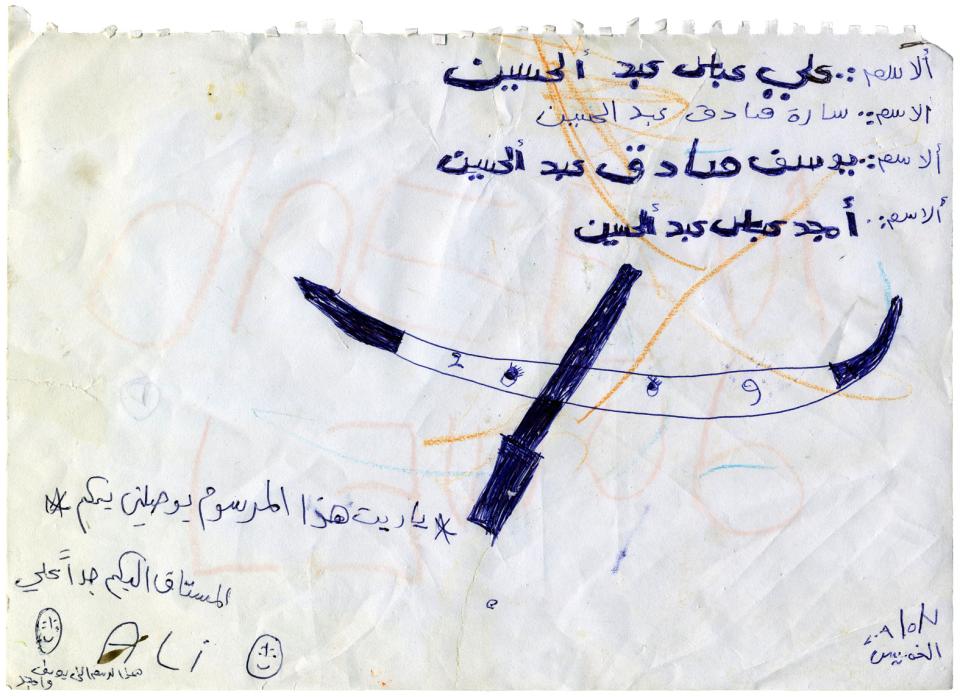 The Red Star Line Museum
The Red Star Line Museum tells the story of millions of people with just one dream, namely the dream of building a new life elsewhere. Sadik Kwaish Alfraji's installation is a very personal and contemporary interpretation of this theme.
Leaving and starting over 
"Ali's boat" is the first part of the diptych, "A Boat and an Abode", in which the Red Star Line Museum examines the dream of these millions of people in more detail, along with curator Niels Van Tomme and two contemporary artists. The second part will open in the spring of 2017. The Syrian-Hungarian artist Róza El-Hassan focuses on the dream of starting over somewhere else, the universal desire for a home, even if only a temporary one.
About the artist
Sadik Kwaish Alfraji (b. 1960) was born in Baghdad (Iraq) but fled to the Netherlands twenty years ago. Since then he has lived and worked in Amersfoort, studying what he calls "the problem of existence" in his charcoal drawings, paintings, videos and installations. Alfraji's artworks are featured in countless private and public collections around the world, including the British Museum, the National Museum of Modern Art in Baghdad, the National Gallery of Fine Arts in Amman and the Museum of Fine Arts in Houston.
Practical information
'Ali's boat' 
Sadik Kwaish Alfraji
28/04 – 28/08 
In collaboration with