Migration stories from the pre-eminent South American migration country
The Red Star Line Museum is known for the stories about the two million passengers who crossed the ocean from Antwerp to North America on steamships. 
The museum tells a less familiar migration story with the history of Belgian migrants in Argentina from 1880 to 1950. But it is a universal migrant story: what do they know about their family history? And more importantly, what do they do to keep old recollections alive? This ranges from establishing a museum about Belgium, preparing a traditional Flemish stew to actively looking for their Flemish roots.
Different ways of dealing with roots
You meet six Argentinians who treasure their Belgian descent and cherish their family's migration story. They relate, each in their own way, what they received from the generations who preceded them. 
Jorgelina Hazebrouck's great-grandparents came from Ghent. They raised their children like real Argentinians and resolutely severed their ties with Belgium. Yet Jorgelina's father delved into the family's past because he was very proud of his Belgian roots. In his eyes, a Belgian was a good, honest and decent person. Jorgelina grew up in a house filled with Belgian flags, postcards and photos. That fascination was temporarily tempered when Jorgelina's father dug deeper into the family history and discovered why his grandparents left Belgium…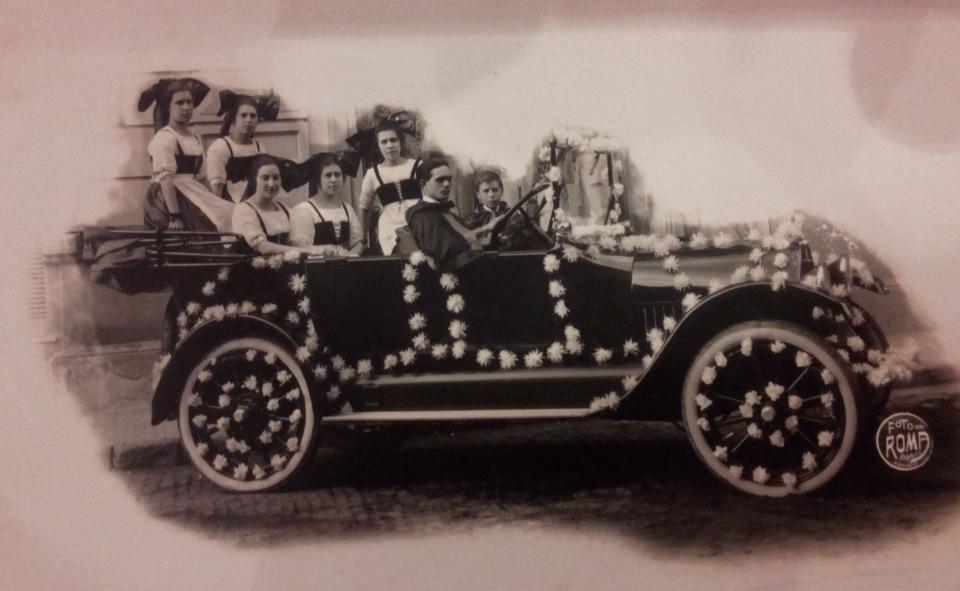 Photo: Belgian-French fair in Rosario, Argentina, 1914. Hazebrouck family archives
A more recent story is that of Meis Bockaert. Her family moved to Argentina after the Second World War, when Meis was 13. She had a perfect life in her parents' bookshop in Argentina. The family assimilated but remained in contact with family members in Belgium.  In the 1960s her parents and brother returned, only Meis remained behind in her Argentinian bookshop. Due to turbulent times in Argentina, she had to return to Belgium when she was 40 years old. Unexpectedly, she had to build a new life. Her Argentina would never be the same.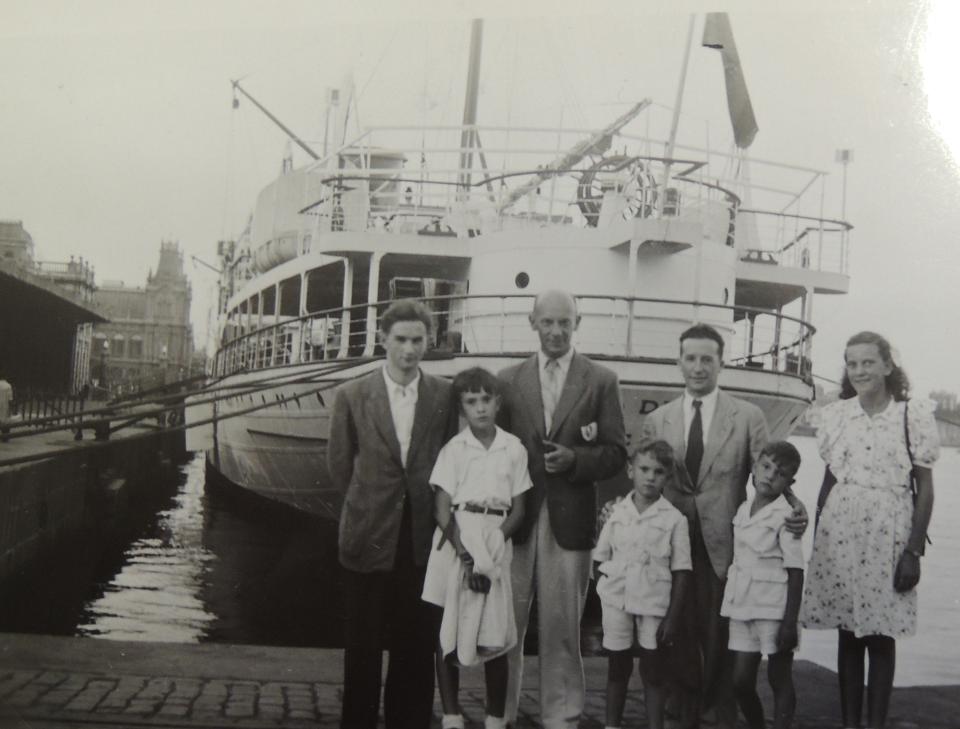 Photo: The Bockaert family on the way to Argentina. Bockaert family archives
Personal glimpse into Belgian-Argentinian history
The exhibition 'A Little Bit Belgian. Six Argentinians about their roots' offers a personal glimpse into a piece of Belgian-Argentinian history and the impact of that wave of migration on the identity of different generations. While looking for answers, you travel with headphones through a landscape of film, photos and gripping stories.
Practical
Free exhibition in De Loods of the Red Star Line Museum
From 5 October 2017 through 15 April 2018
Photo above: Belgians in Tucuman, 1960s. Magda Versele family archives